Equipment
The Right Tools for the Job
We have a unique workflow to produce custom and specialty packaging.
---
Large format, high capacity
Our facilities are designed and equipped to support a unique workflow that starts with sheeting, flows through large format litho label or top sheet printing and then moves to die cutting, folding/gluing, taping, windowing, quality inspection, shipping, and delivery.
---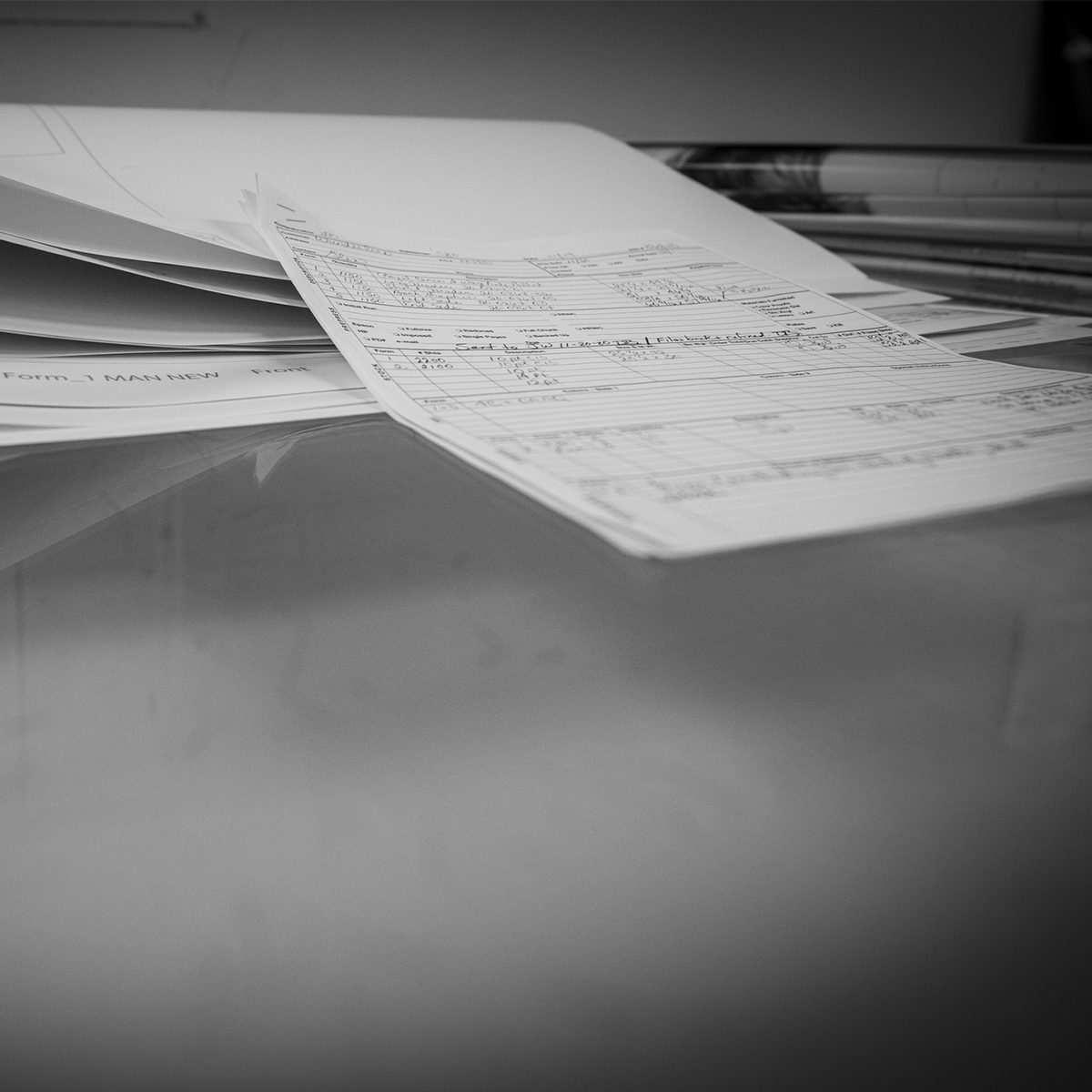 Prepress
Our in-house prepress department utilizes state-of-the-art digital technology to ensure your project is reproduced as efficiently and accurately as possible.
We use the Kodak Prinergy environment — the leading prepress automation software with a PDF-based workflow. Originally developed by Heidelberg and Creo, the Prinergy system maximizes productivity for large format projects while retaining incredibly accurate results.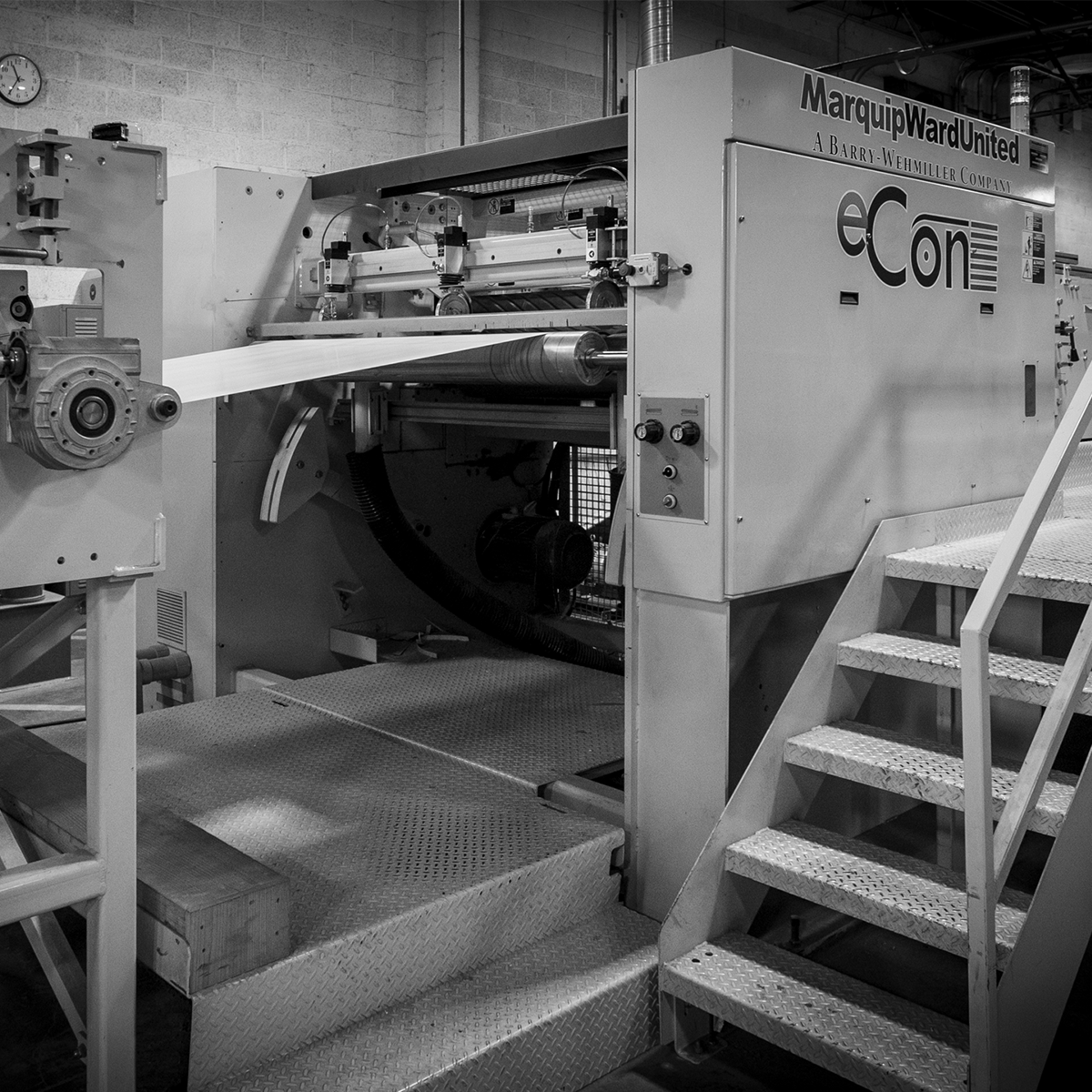 Dual Rotary Sheeters
We're proud to have the first MarquipWard United eCon Dual Rotary Sheeters as critical parts of our workflow. Adding high quality sheeters into our production line improves quality and reduces lead-times. Being able to manage and control the size, configuration and quality of the sheets being fed to our presses allows us to add an even higher level of quality assurance to our production and delivery.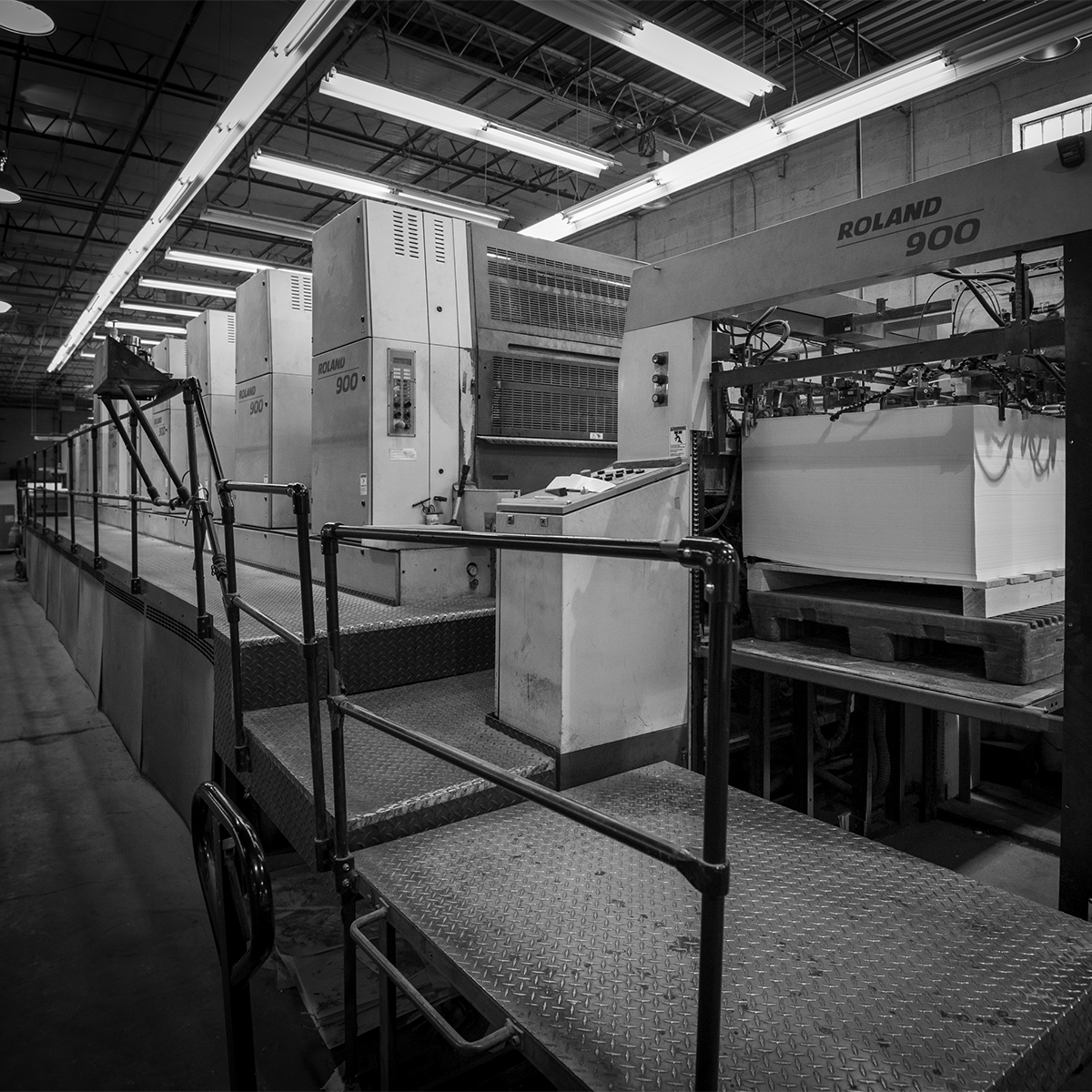 Pressroom
We are well known for having one of the most diverse sheet-fed pressrooms in North America to accommodate all of our customer's needs. In addition to our press equipment, our pressmen and production staff average 15-20 years of industry service. Not only are they seasoned veterans, they produce award winning products everyday.
64" KBA Rapida 164 6-Color plus Coating & Full UV Capability
64" KBA Rapida 162-A 6-Color plus Coating & Full UV Capability
56" Man Roland 907 7-Color plus Coating
40" Komori Lithrone 6-Color with In-Line Coating & Computerized Console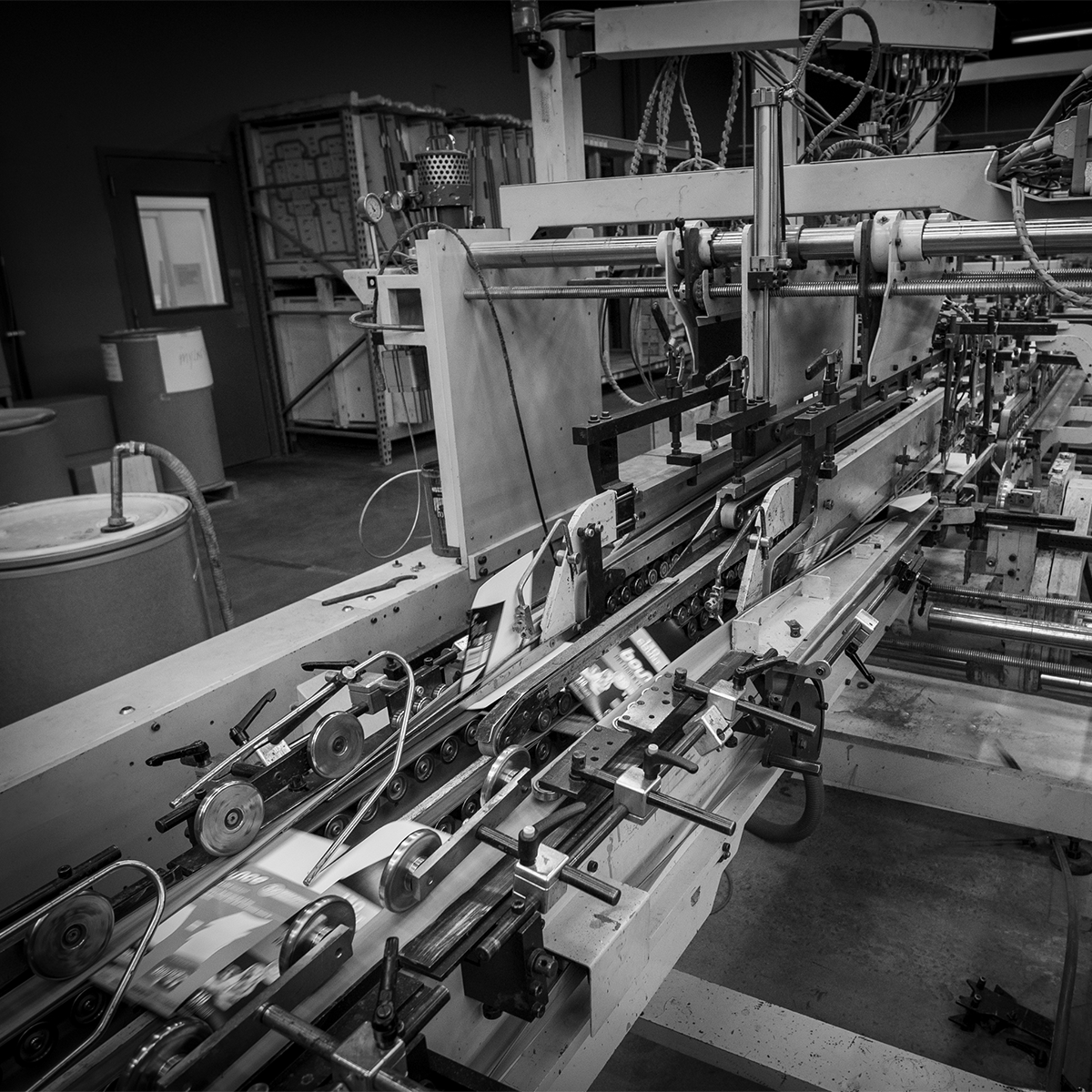 Packaging
Standard-style or custom packaging to help you differentiate your brand. No minimum order quantities, fast turnaround, competitive pricing, fast shipping! We can accomodate small, medium and large orders. We're especially well suited for seasonal batch runs and short runs for unique and time-sensitive products.
Our packaging production includes:
6 Colors + UV Coating
7 Colors + Aqueous Coating
Pre-Press
Printing
Die Cutting (inlcuding YOCO CNC)
Folding (including right-angle)
Gluing, Inline Taping, Inline Windowing
Shipping