Facilities
Centrally located, state-of-the-art plant.
Located just 10 minutes from the St. Louis International Airport, we ship from the middle of the country. This is a major logistical advantage for our regional and national clients.
---
A plant designed specifically for
Our commercial printing and packaging operation is high-tech and capable — and specifically focused on custom and specialty solutions that require end-to-end services.
Our facilities are designed and equipped to support a unique workflow that starts with sheeting, flows through large format litho label or top sheet printing and then moves to die cutting, folding/gluing, taping, windowing, quality inspection, shipping, and delivery.
---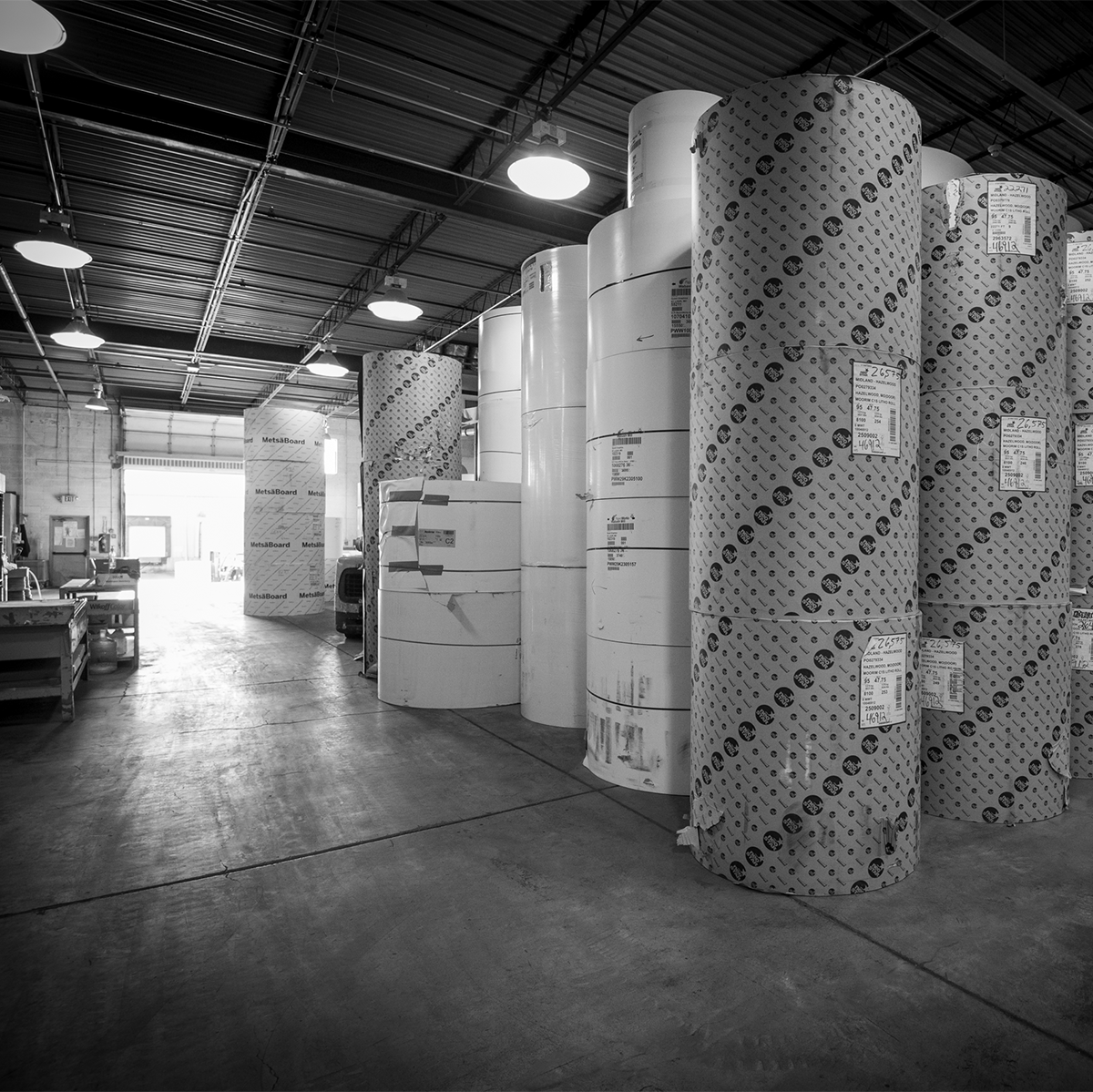 Roll Stock Inventory
We maintain a significant inventory of roll stock in-house — with a large selection of stock types — ready for cutting in our MarquipWard eCon Sheeters. This strong capability lets us get jobs started faster, and delivered sooner for our customers.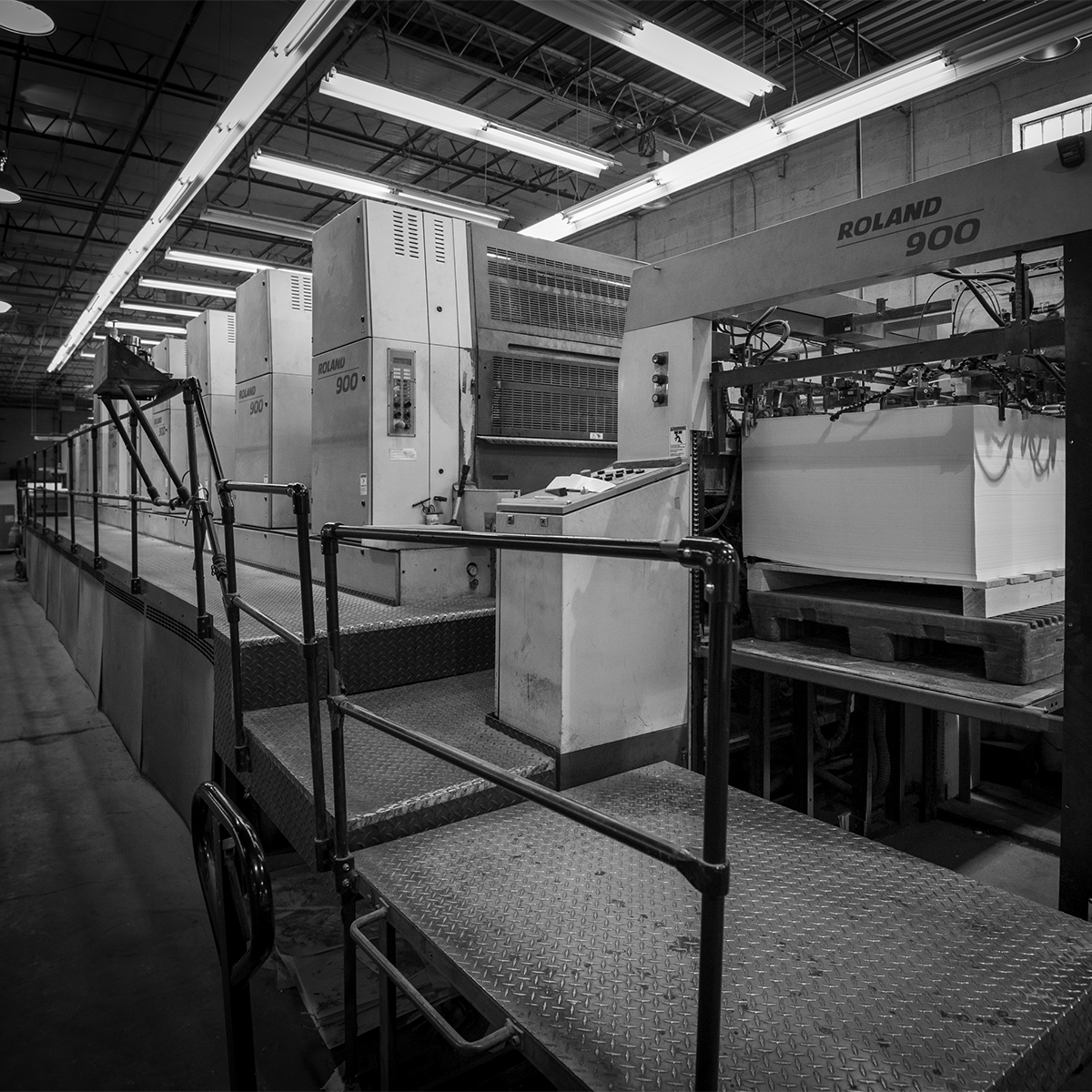 Pressroom
Our pressroom supports our large format litho label and top sheet printing operations with three presses running 4,5,6+ colors, PMS spot colors, and coatings.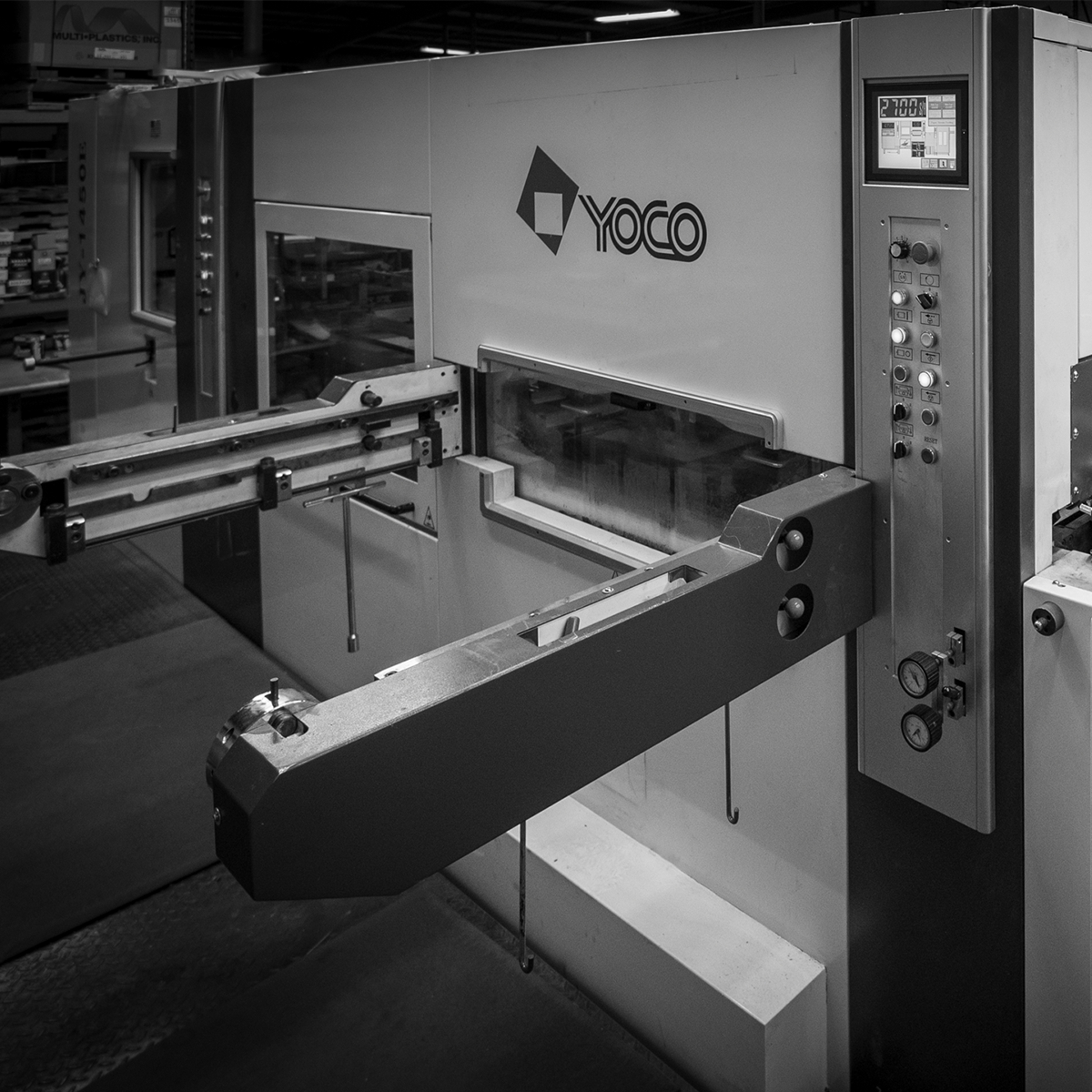 Packaging Plant
Our packaging plant is anchored by our new Yoco CNC die cutter, along with Alpina folding/gluing machines with right-angle, inline taping, and inline windowing.