Packaging
Folded Cartons and Carriers for Consumer Goods, Food, Beverage, and Industry
Scroll right to view table

| Die Cutting | Sheet Size Max | Sheet Size Min |
| --- | --- | --- |
| Yoco JY-1650E 44" x 57" Automatic Die Cutter | Max 44" x 57" | Min 20" x 26" |
| Bobst Die Cutter 36" x 49-1/4" | Max 36" x 49-1/4" | Min xx.xx" x xx.xx" |
| Bobst Die Cutter w/blanker 36" x 51" | Max 36" x 51" | Min xx.xx" x xx.xx" |
| Folding & Gluing (Inline: Windowing, Taping, RFID) | | |
| Alpina Folder Gluer with Inline Windowing / RFID | | |
| Bobst Domino Folder Gluer | | |
| International Folder Gluer | | |
| International Kleenstick Machine | | |
| Cuttting & Finishing | | |
| 101" Cutting | | |
| Drilling/Scoring | | |
| Shrinkwrapping | | |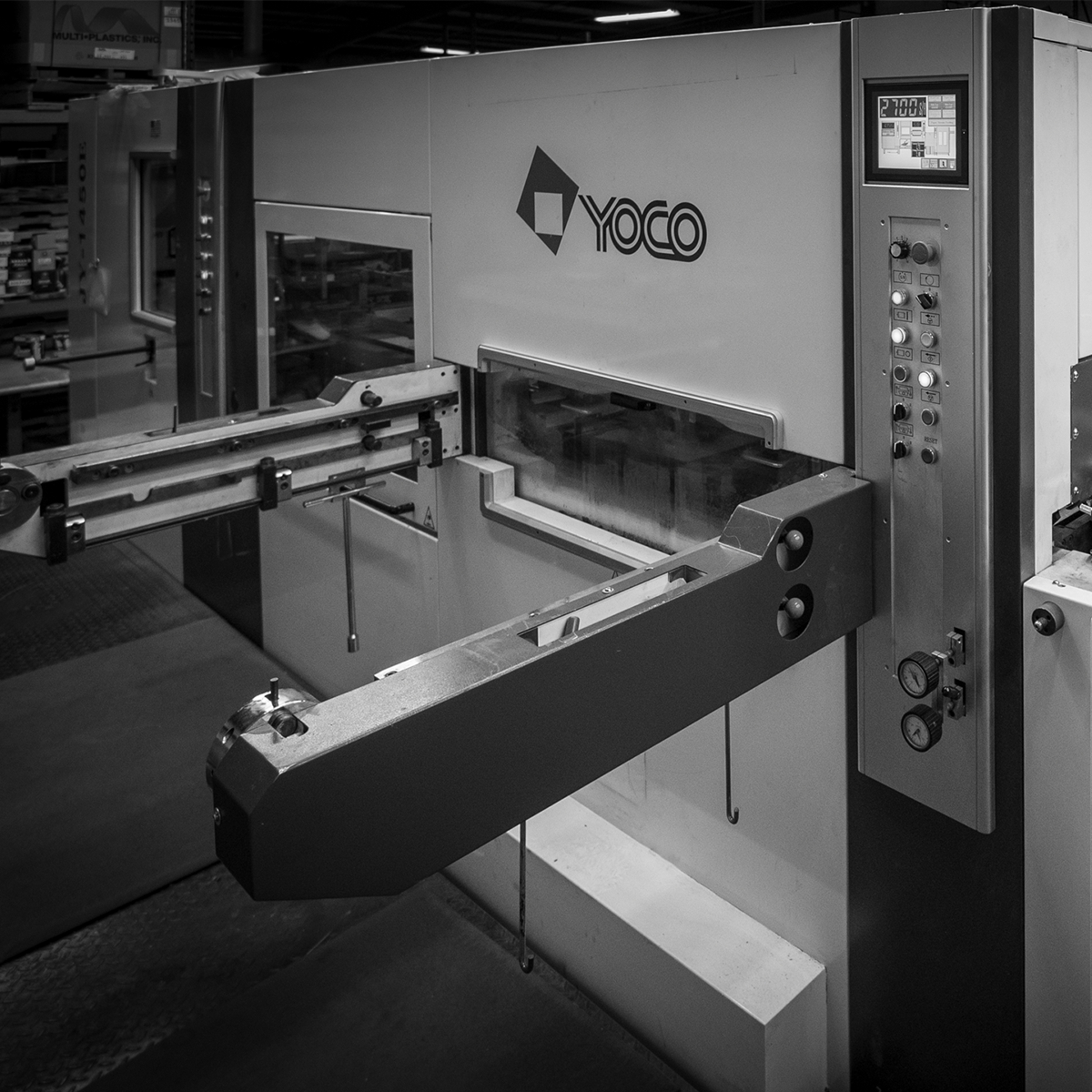 Die Cutting
Our die cutting operations include three work cells and feature a Yoco JY-1650E Automatic Die Cutter for maximum quality, efficiency, and throughput. Die cut sheets are palletized and flow directly to our folding/gluing operations for finishing and shipping.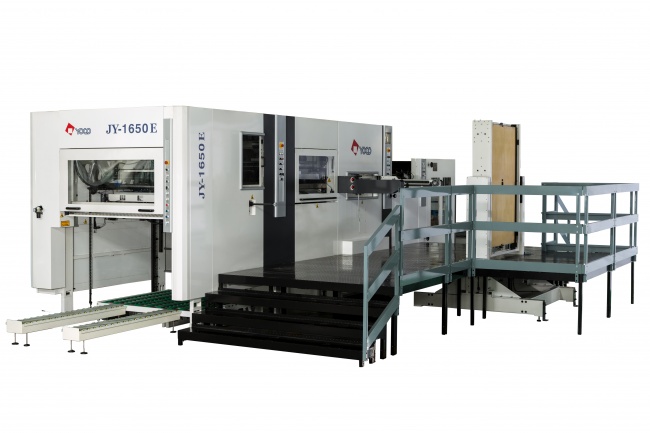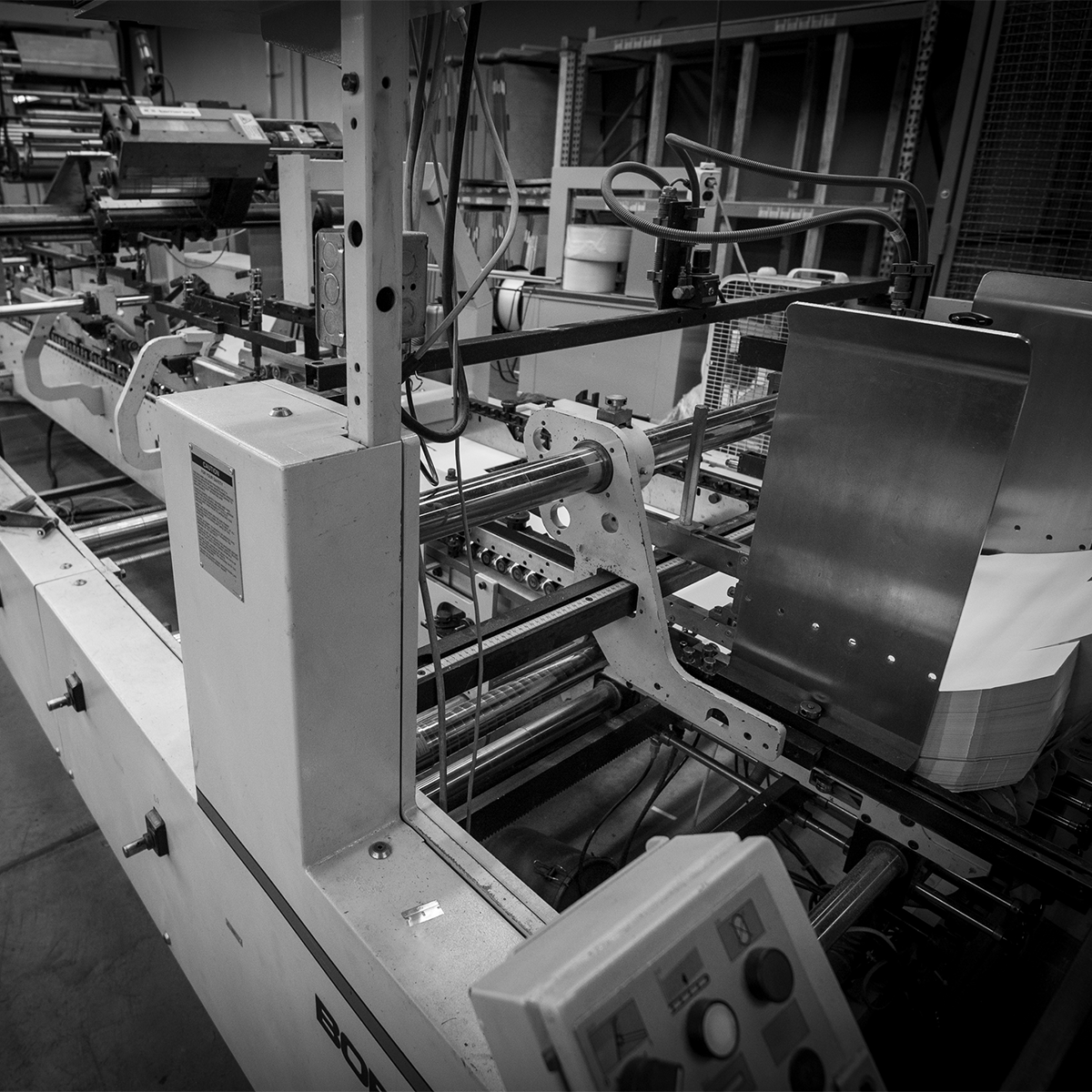 Folding/Gluing
Our folding/gluing operations include three high-capacity workcells with production rates up to 20,000 pieces per hour.
One of our unique capabilities is right-angle folding/gluing for specialty containers and carriers.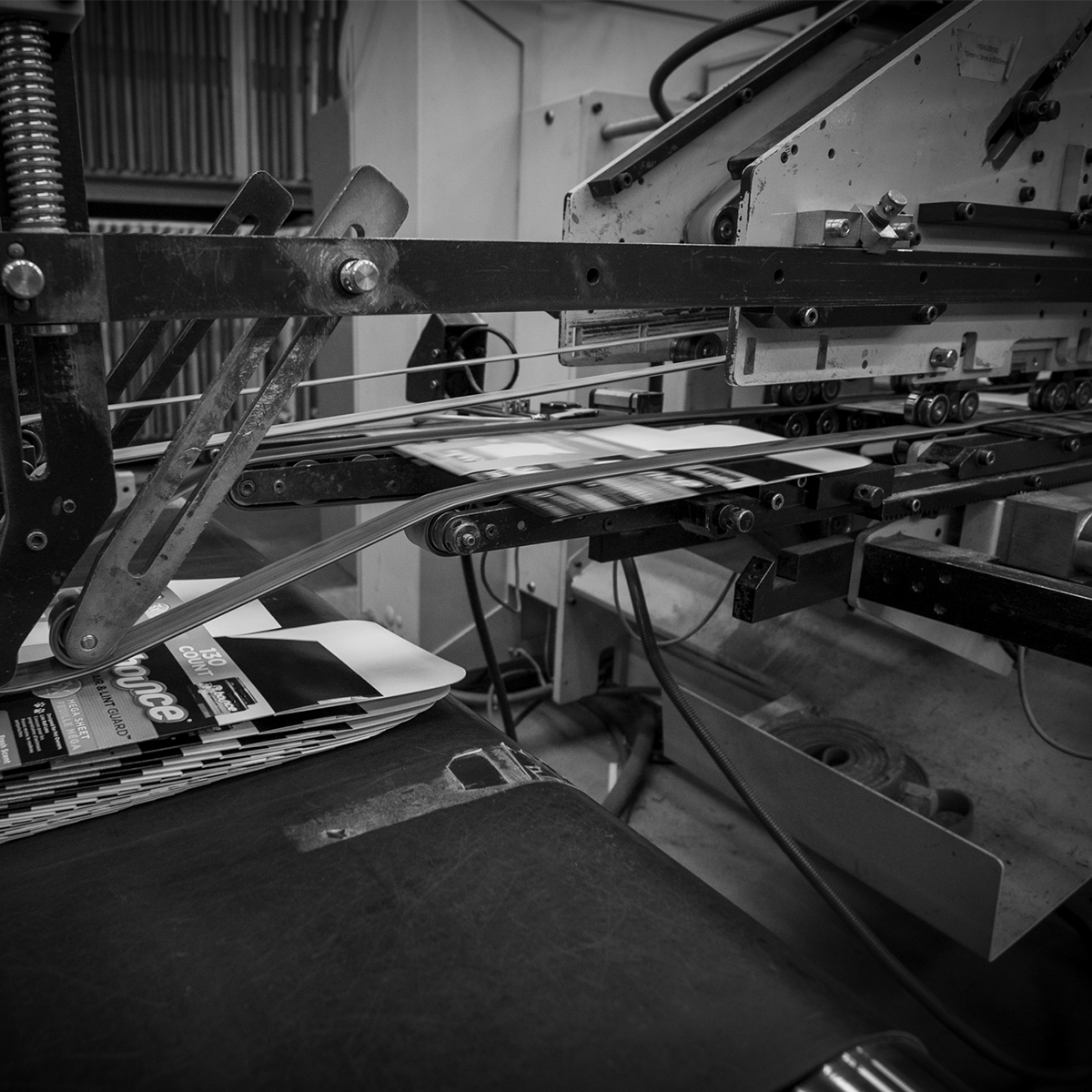 Inline Taping
We can apply a tape seal to cartons and carriers at the same time they are being folded/glued. This saves time and production costs, and improves the quality of the output because it avoids a secondary, offline operation.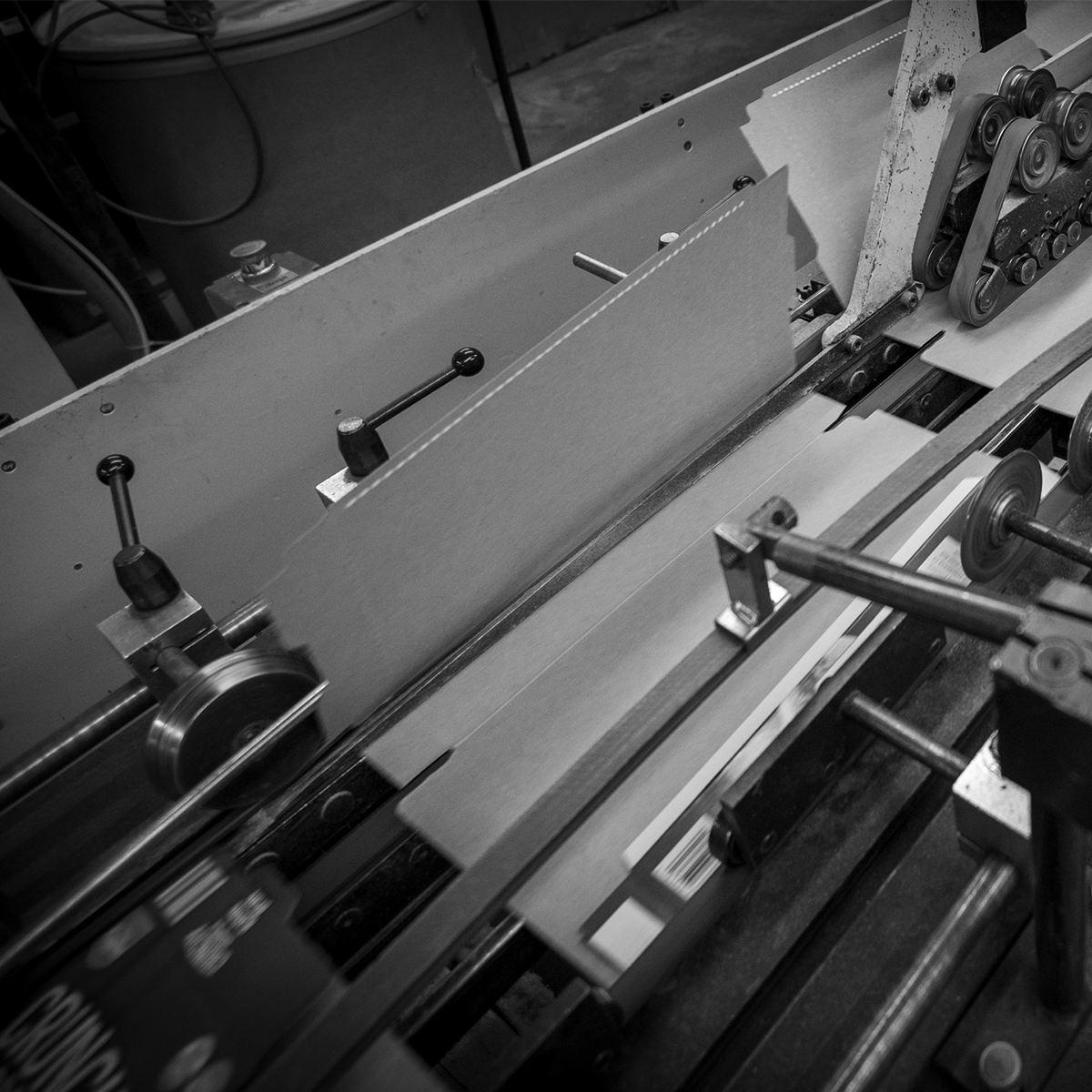 Inline Windowing
We can cut-out custom shapes to create windows in cartons and carriers for product visibility and promotional items — and we can do it inline while other operations are performed to save production time and costs.